Arthur Ransome Weekend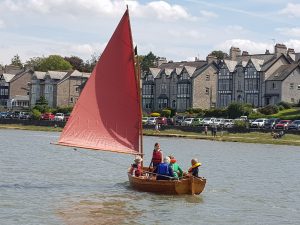 Peggy Blackett, a replica of Arthur Ransome's Coch-y-bonddhu visited Arnside on the weekend of August 11/12th. Coch-y-bonddhu was built in Arnside in 1934 by Crossfields for Arthur Ransome. They also built Swallow.
Over 30 adults and children went out on Peggy Blackett over the weekend. Three children who had been on a sailing course with the club in the previous week got a chance to helm the boat.
Summer Holiday Cadet Sessions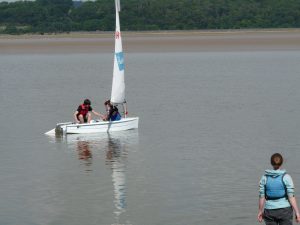 We will be offering both low tide cadet sessions for beginners and high tide sessions for more advanced cadets on August 28, 29 and 30th. There will be further sessions on September 8/9. The sessions are free. Contact arnsidesailingclubtraining@gmail.com
Adult Two Day Course at Killington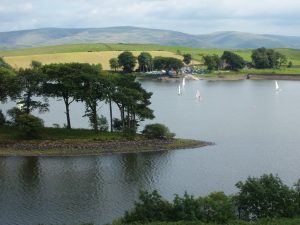 There are still two places left on our weekend sailing course at Killington on September 8/9th. Contact arnsidesailingclubtraining@gmail.com