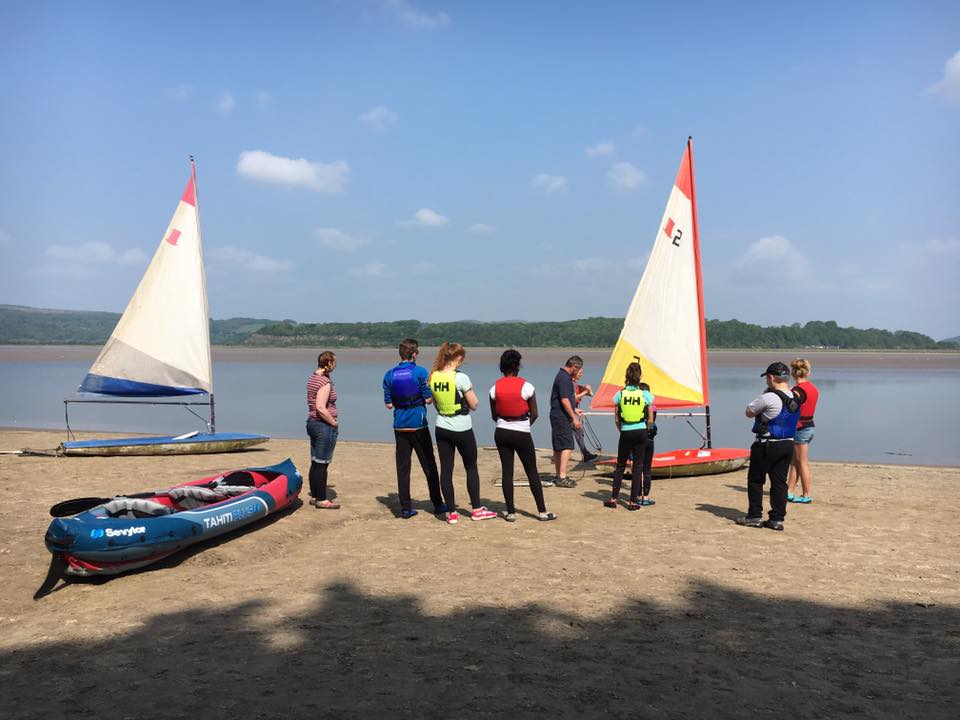 When the tide is in you will find that Arnside is one of the best places to sail in the North West.
With a wide south west facing estuary, fast running tides and constant winds, Arnside is a great place to enjoy the thrills of sailing in the sea.
Arnside is situated on the Kent Estuary at the top of Morecambe Bay in an area of outside natural beauty with Lakeland views. Our clubhouse which is located in the Old Customs House on the Promenade offers you a varied programme of social and musical events.
Arnside has a long history of sailing. There were Victorian regattas.
Crossfields of Arnside built fast fishing boats and yachts. The original "Swallow" from Swallows and Amazons was sailed in the Estuary in the late 1930s. Another of Arthur Ransome's boats "Cochy" was used to teach sailing at Earnseat School which was located in Ashmeadow at the end of the promenade in 1950s.
Arnside is easy to get to being close to the M6 and on the railway from Manchester Airport to Barrow.